Keith Haring in the Digital Age
We are living through a digital age, perhaps the very place that Keith Haring predicted in his art. It is a fast-moving and interconnected world where the omnipresent computer is involved in practically every element of our daily lives.
Haring was one of the 'art world's biggest celebrities'1, a personal friend of Andy Warhol and close pal of Madonna (who sang at his 26th birthday party). He rubbed shoulders with politicians, artists and writers, and left his mark wherever he travelled.
Unfortunately, Haring did not live to witness the many positive things that could be accomplished with digital technology. He died in 1990 at the age of 31, just as his notoriety and fame as an artist were in full swing and the digital era was beginning.
An examination of the platforms through which much information circulates today reveals that the digital age has in fact played a major role in securing Haring's enduring presence and influence. More than twenty years after his death, his imagery and messages continue to permeate and influence our world through the Internet and social media, in addition to exhibition and publication.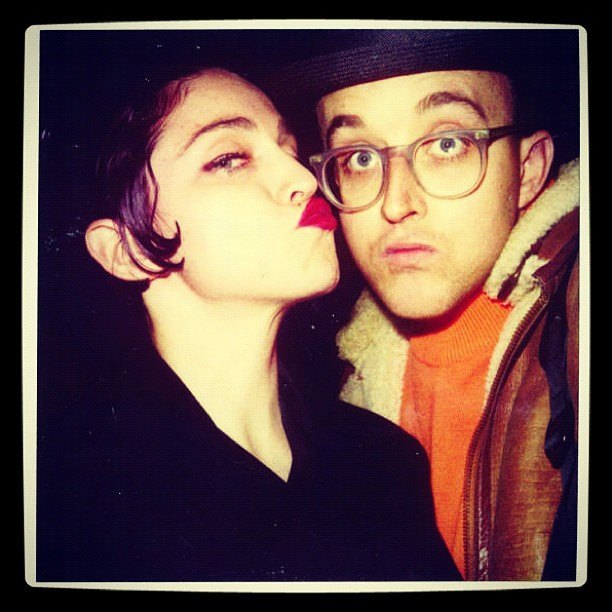 The Keith Haring Foundation, established by the artist before his death, has played an active role in maintaining Haring's legacy in the digital world. On Facebook, YouTube and Twitter, or simply by typing 'Keith Haring' into an online search engine, images of Haring and his works can be found by way of millions of 'hits'. Many people even 'adopt' his imagery to represent themselves in the virtual world.
Haring's works continue to be appreciated because they are iconic, lively and contain messages that resonate with contemporary audiences. The digital world enables their access by new worldwide audiences, long-term fans as well as by younger generations of artists on whom Haring has had an enormous influence. While Haring voiced some trepidation about the coming digital age, it has ensured the widespread and enduring vivacity of his legacy; qualities that his art so playfully embodied.
Wendy Bignami
1 J James, Pop Art, London, Phaidon, 1996, p. 45