The latest on the Mural
On 17 August 2012, despite years of public opposition, Arts Victoria announced that their permit application to undertake conservation work on the Keith Haring mural at the former Collingwood Technical College in inner-city Melbourne had been approved by the Victorian Heritage Council.
In summary, the permit allows the architects contracted by Arts Victoria to develop the site into a new home for Circus Oz to appoint a conservator to clean and stabilise the mural and the wall on which it was painted. In the short term these steps will pause the mural's current degraded condition and ensure that it does not deteriorate further. In the long term, however, these measures go nowhere near meeting the public request made by the Keith Haring Foundation to have a facsimile of the mural painted at the original site.
The Foundation's desire for the mural's intended visibility and vitality to be returned to the community through its repainting has been supported by many in the local and artistic community, including the City of Yarra. With Arts Victoria's recent announcement, however, the request of the artist's estate and the voice of the community have been ignored.
You can read more about the Heritage Victoria decision at the following link or download the amended permit document below:
Heritage Permit No.: P18357 / Download PDF
---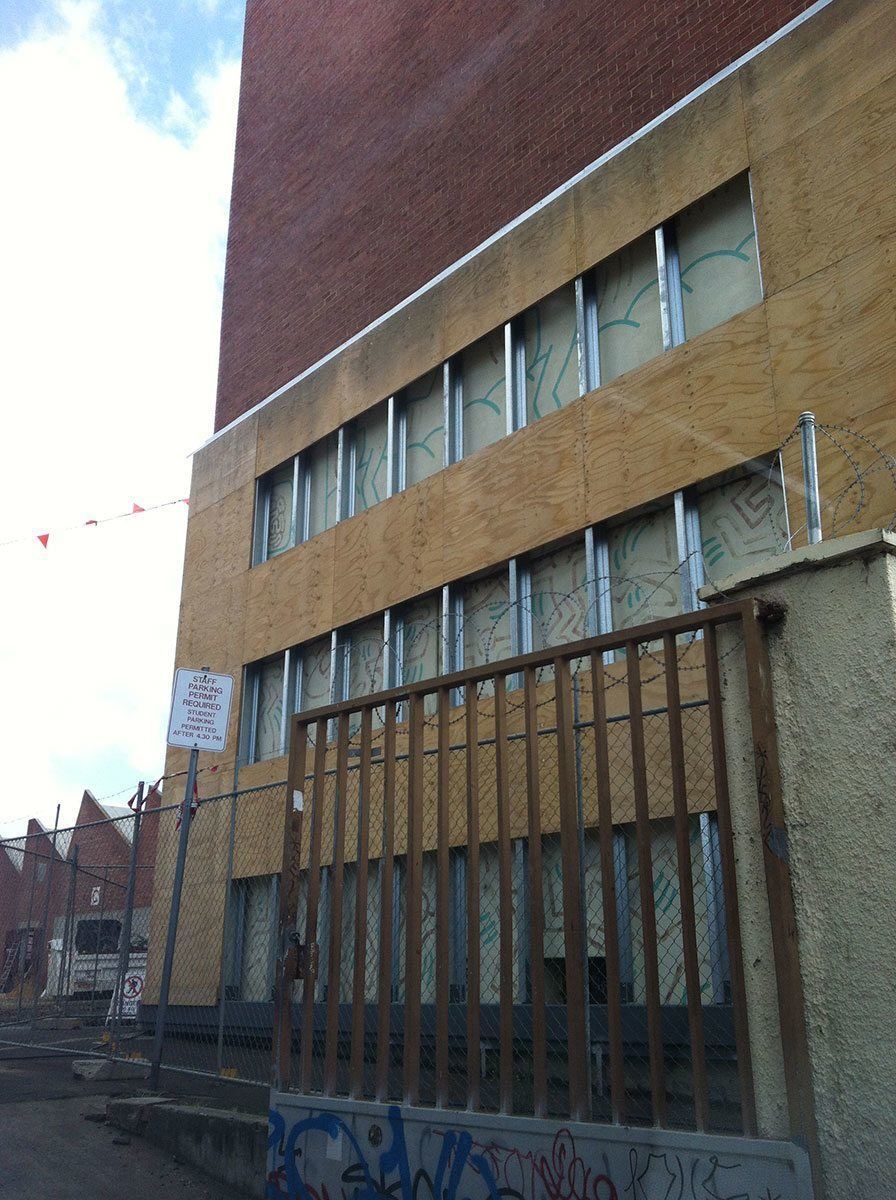 ---
About the Campaign
While visiting Australia in 1984, American artist Keith Haring painted an outdoor mural at the Collingwood Technical College in inner city Melbourne. This mural is the only remaining publicly-sited work made during Haring's three-week visit. More than 25 years later, the mural is now a shadow of its former self with a bleached pallor that has overcome Haring's signature sensibility of life and vitality. Despite being in the care of the Victorian Government and registered as a site of state significance with the Victorian Heritage Council, the mural has received no regular care or maintenance since conception.
Recently, positive steps have been undertaken to develop the old Collingwood Technical College into a home for Circus Oz and other organisations. As part of the proposed development, the Victorian Government, along with Arts Victoria, has commissioned a Conservation Management Plan (CMP) that recommends stabilising the Haring mural in its current neglected state.
This plan directly contravenes the stated wishes of the Keith Haring Foundation, which was established by the artist before his death in 1990. The Foundation have publicly stated that due to the extensive deterioration of the mural that it should be re-painted, either on the original wall or at a new wall erected in front of it, and returned to the people of Collingwood as Keith intended it. They do not believe Haring would have agreed nor wanted to see an excess of money spent on preserving the mural in its current neglected state.